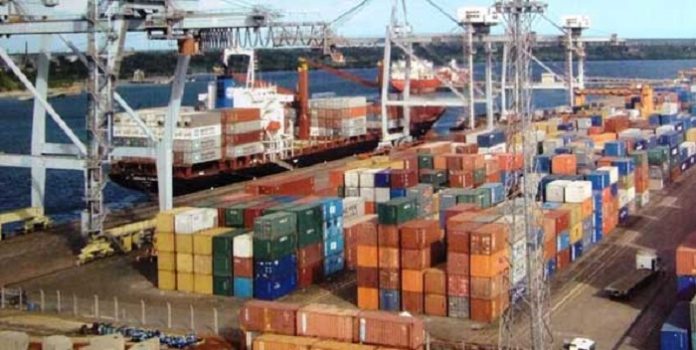 US $629m financing agreement was signed by China Development Bank (CDB) with the government of Nigeria for the development of the Lekki Deep Seaport project, Nigeria's  first deep seaport.
Lekki State Governor, Mr. Babajide Sanwo-Olu who witnessed the signing said that the deal involves a 45-year concessionary agreement between China Harbour Engineering Company (CHEC), which owns majority shares in the project and Lekki Port LFTZ Enterprise Limited (LPLTZ). They will work together to complete the Phase 1 of the deep seaport project.
The deep seaport will feature two container berths of 680-metre long and 16.5-metre water depth and will also have the capacity to be berthed by fifth generation container ships, which has a capacity of 18,000 TEU ship. When fully developed, the container terminals will be able to accommodate up to 13 New Panamax Class container vessels and two very large feeder vessels.
The port construction is being carried out by two major companies:China Harbour Engineering Company Limited (CHEC), the engineering and construction arm of China Construction and Communication Company (CCCC) and Louis Berger Group, USA.
Upon completion, Lekki Deep Seaport will be one of the most modern ports, supporting the burgeoning trade across Nigeria and the entire West African region; providing the connection to the global shipping network. the Federal Government and the 36 states are expected to earn about US $361bn as revenue when operation begins at the sea port in Lagos. It is slated for completion in 30 months.
The Lekki port development project falls under the Greenfield ports development programme, in which other projects have been proposed for Warri, Delta; Ibeno, Akwa Ibom State; Agge, Bayelsa State, and Bagary.
source constructionreviewonline.com