The Central Regional Vice Chairman of the governing New Patriotic Party (NPP), Horace Ekow Ewusi, is in the grips of the Criminal Investigations Department (CID), according to Adomonline.com.
He is being interrogated over his alleged role in some missing excavators and other equipment seized from illegal mining operators.
His arrest follows a request made by the Minister of Environment, Science and Technology, Prof Frimpong Boateng to investigate the disappearance of the excavators.
The 'Request for Investigation' letter written by Prof Frimpong Boateng to the Director-General of the Police CID said, Mr Ekow Awusi was contracted to cart excavators and other vehicles and pieces of equipment seized by Operation Vanguard to designated areas for safekeeping.
The Minister's letter said the Ministry had received information that he sent an unknown number of equipment.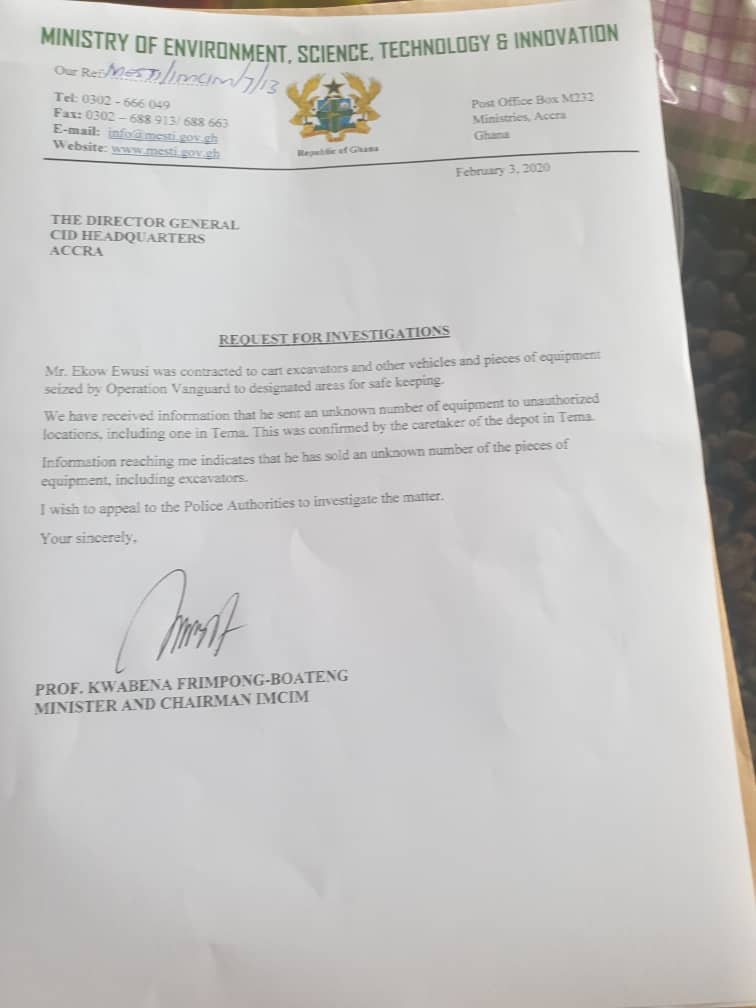 Information reaching Adomonline.com says a visit by the investigation team to Tema Community One, specifically to the New Washing Bay where he is alleged to have sent some 34 excavators only revealed the presence of one.
Even that excavator, the source said, is not in functional shape.
Preliminary investigations also suggest that Mr Awusi's alleged signature authorised the release of all the equipment and excavators from their authorised locations.
source adom