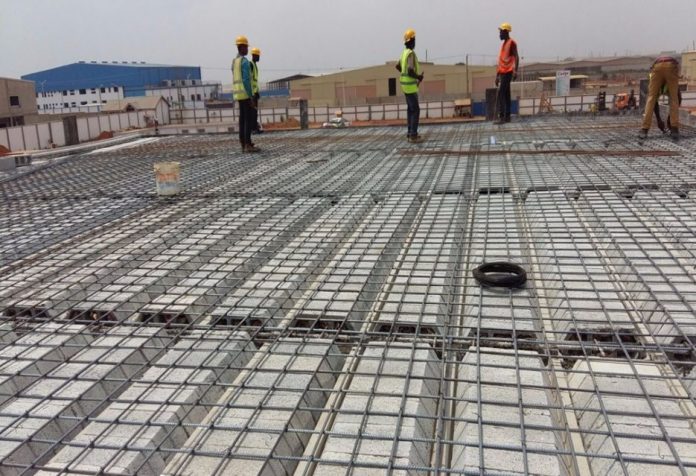 The government of Ghana has cut sod to mark the start of construction of the Tema Manhean Community Hospital. Vice President Dr Mahamudu Bawumia and Ghana National Petroleum Corporation (GNPC) performed the sod cutting ceremony.
The hospital project will be fully funded by GNPC at a cost of US $2.5m. The corporation signed a Memorandum of Understanding (MoU) with the beneficiaries (partners) of the project to ensure that there was value for money. It has committed an initial amount of US $1.25m towards the project in 2020, with the remaining half scheduled to be released in 2021.
Tema Manhean Community Hospital
The facility will be a 100-bed capacity hospital that will serve communities such as Kpone Township, Kpone Kokompe, Tema East, Tema West and Tema Central areas in the Metropolis.
Dr Kofi Koduah Sarpong of GNPC said the decision to support the vision for the new hospital was informed by the need to bring healthcare closer to the people, and ease pressure on Tema General Hospital due to increased socio-economic activities in the Metropolis.
"We are funding this hospital facility under our corporate social investment initiatives, which is geared towards improving the lives of Ghanaians and ensuring that the people of Ghana obtained optimum benefit from our operations," said Dr Kofi Koduah Sarpong of GNPC.
"To achieve universal health by the year 2030 as aspired by the World Health Organization, the country needs to have physical infrastructure such as the one we were about to construct, financial risk protection and personnel," he added.
source constructionreviewonline.com