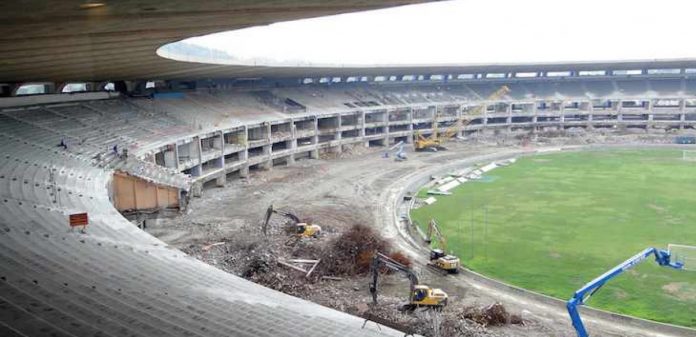 The government of Ghana has broke grounds for construction works to begin on the artificial sports complex at Odumase in the Sunyani West District.
Mr. Ignatius Baffour-Awuah, the Minister of Employment and Labour Relations performed the ground breaking ceremony and said the project was in fulfillment of President Nana Addo Dankwa Akufo-Addo's government promise to create an avenue to help unearth and develop the hidden talents of young people.
Project details
The facility will feature an artificial pitch, dressing rooms, drainage systems, metal fencing, ceremonial sheds, and floodlights. Construction will be executed by Mellone Cassell Limited, an Accra-based construction firm and is projected to take 6 months.
The project will cost US $263,000 and will be funded by the government through the Middle Belt Development Authority. Moreover, contract for construction of a similar project at Chiraa in the District had been awarded, and it would be supported by the Zongo Development Fund. According to the minister, upon completion, the facility would not only serve as a football pitch, but a recreational ground too.
Lack of facilities to develop talents
Despite doing well at the juvenile level at international sporting stages, winning laurels and becoming an envy of a lot of countries as regards sporting talents, Ghana lacks first-rate facilities to train and groom athletes to compete in world events.
The West African country's bane has been the lack of facilities to develop talents, with the situation culminating in the abysmal performances showcased by Ghanaian athletes at global competitions in recent times.
The government has resulted in instituted a program to refurbish other existing sports amenities to lick them into shape for frequenters.
source constructionreviewonline